Learning Functional Programming in C Sharp
Part 1 is this article on how I started in FP in C# by learning LINQ and trying Project Euler puzzles.
Part 2 is a detailed look at the first Euler puzzle with source for the first puzzle and source code for the next 17 puzzles using Imperative and LINQ
Part 3 is making C# code more functional by using abstractions from the excellent functional c# library
Notes Are my developer notes whilst working through the book
Why learn FP techniques
NDC Video by Enrico Buonanno has a very good introduction as to why we should consider FP in C# - he is the author of the orange book linked below.
Power (do more with less code, raise the level of abstraction)
Safety (avoiding unnecessary side effects makes code easier to reason about)
Clarity (we spend more time maintaining and consuming existing code than writing new. Achieving clarity will become more natural)
I have a tricky programming problem, which I've tried and the code is rapidly turning into complex unmaintainable spaghetti. Am I saying that OO isn't up to the job? No. But:
I believe OO becomes cognitively very difficult when a project reaches a certain scale. Functional programming allows my brain to manage complexity much better." source
As a side effect it has pushed my C# language skills and is thoroughly enjoyable!
Strategy
Be patient
Experiment in code
These techniques are for an ambitious breed of developer who is aiming for code which is: concise, elegant, robust and maintainable.
The orange book below is very thorough, and I suspect to fully understand the ideas I'll have to learn other languages just as the author did. F# and Haskell are the 2 natural fits. Scala is getting a lot of traction around London, and Clojure seems interesting too. I'm going to push very hard in C# first as I know it well.
'Change the way you think is hard, and learning the syntax is relatively easy'
Pluralsight
K Scott Allen - Linq Fundamentals with C#6 Pluralsight
Extension methods
Select
Where
OrderBy
Any
All
Take
Lambda expressions
Project Euler
After doing the Pluralsight course I did the first 17 or so Euler puzzles in an FP / Linq way and explanation of the first one
ReSharper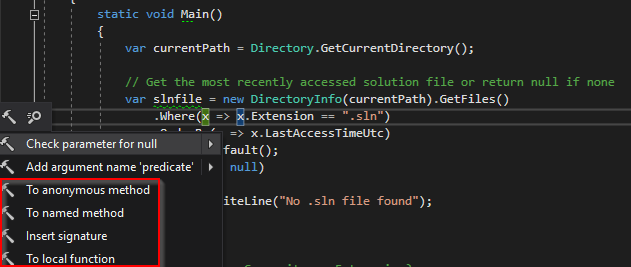 Using ReSharper to understand the names of different concepts and different ways of writing something
Books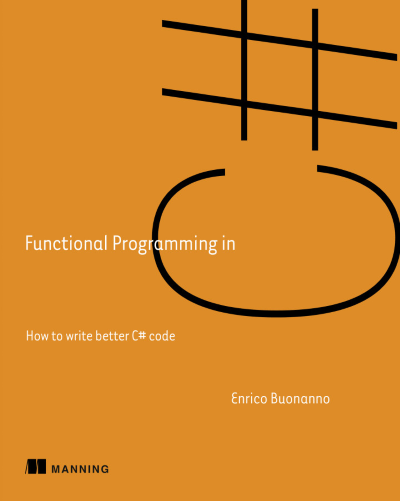 Functional Programming in C# book is a very in depth book. It took me many attempts to understand Chapter 1, and think is one of the best C# programming books I've read.