After 4 months of doing a code club at my local primary school we've learned lots
Year 4's we got 4 who are really into it and have come along massively
Scratch MIT is good
setup accounts (free) for all students eg we've used xyzcc (coding club) 1..
and the same password. The children remember their number and password, and can login from home.
Especially the tutorials
1. Getting Started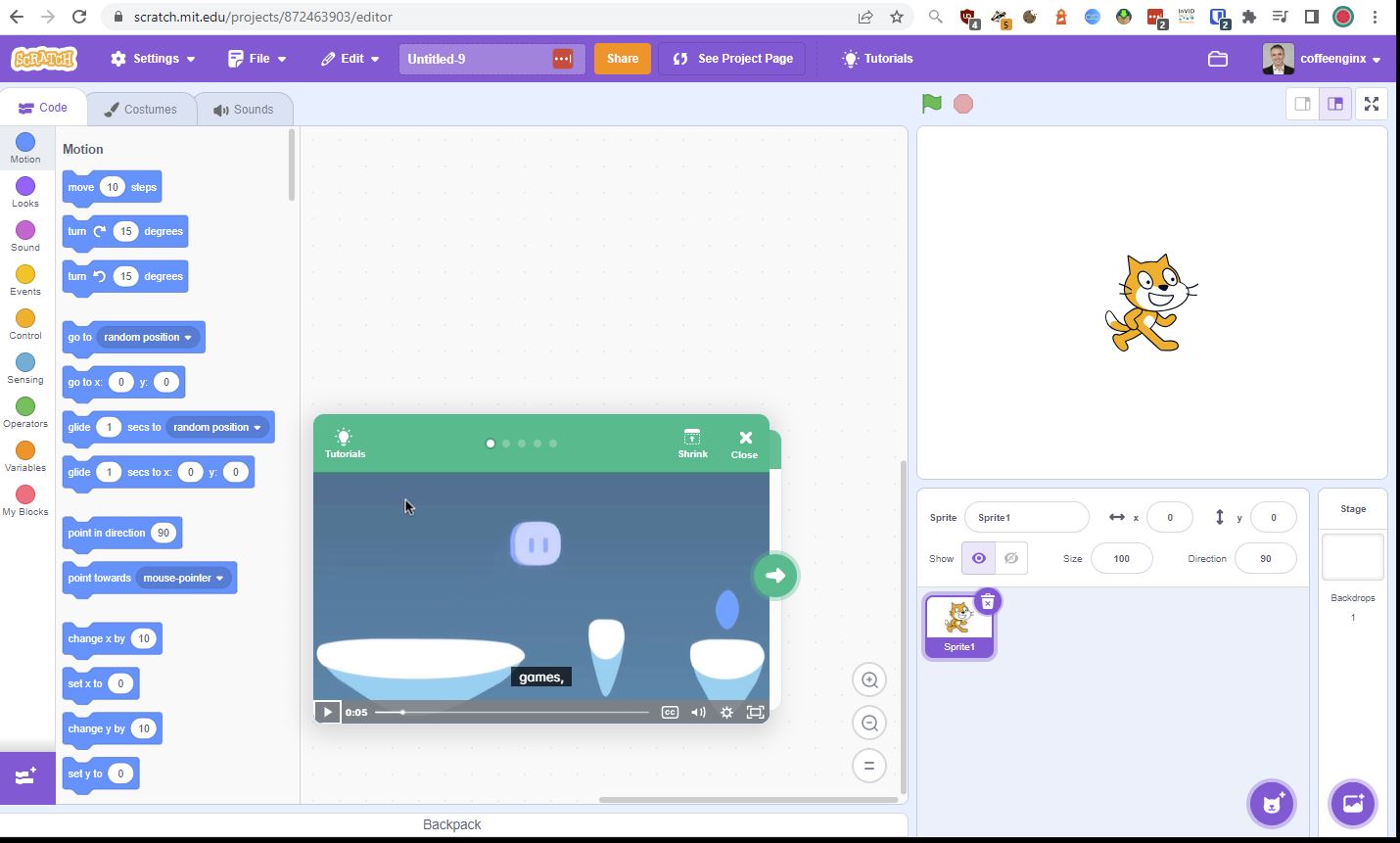 Getting Started tutorial - notice the video in the window. Press the white/green arrow which shows you slides of what to do.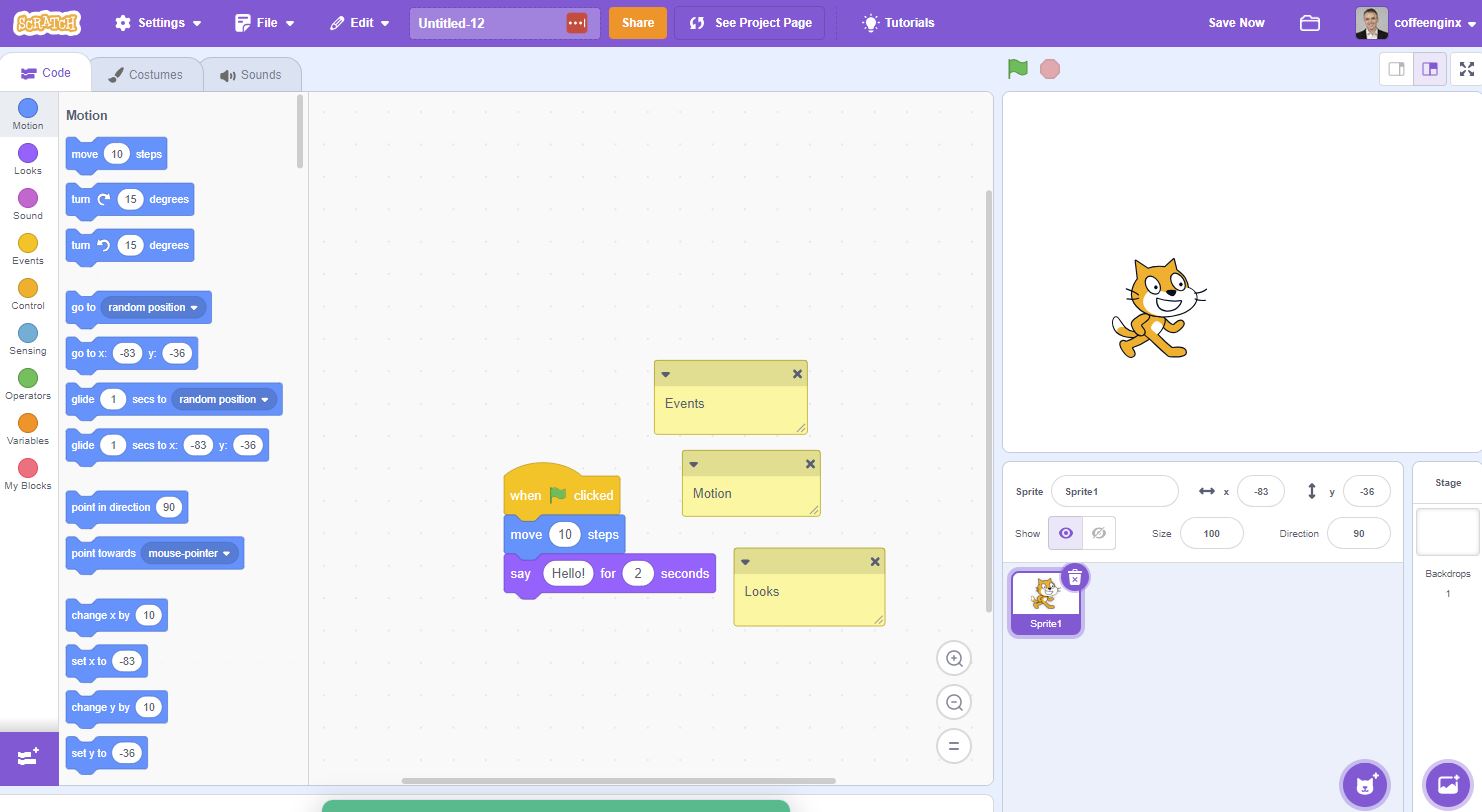 Blocks used on a Sprite. Right click to add a Comment where I've labelled which the type of the block ie where to find it in the menu. The colours should help too.
2. Animate a Name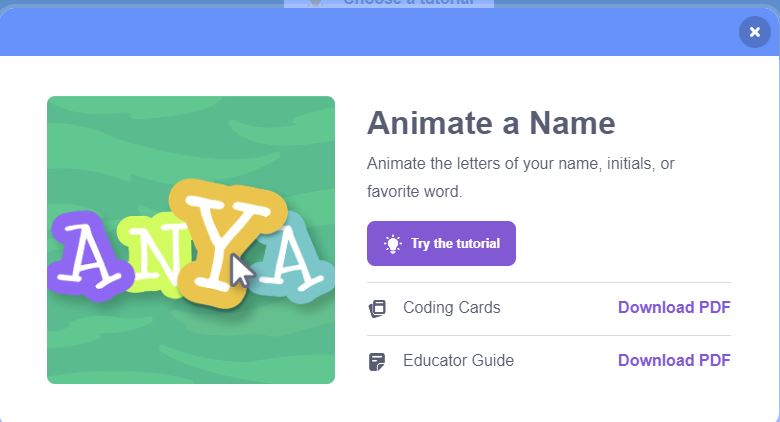 You can print stuff off (which I'm sure is very helpful). We just let the children do the tutorials with the video or slides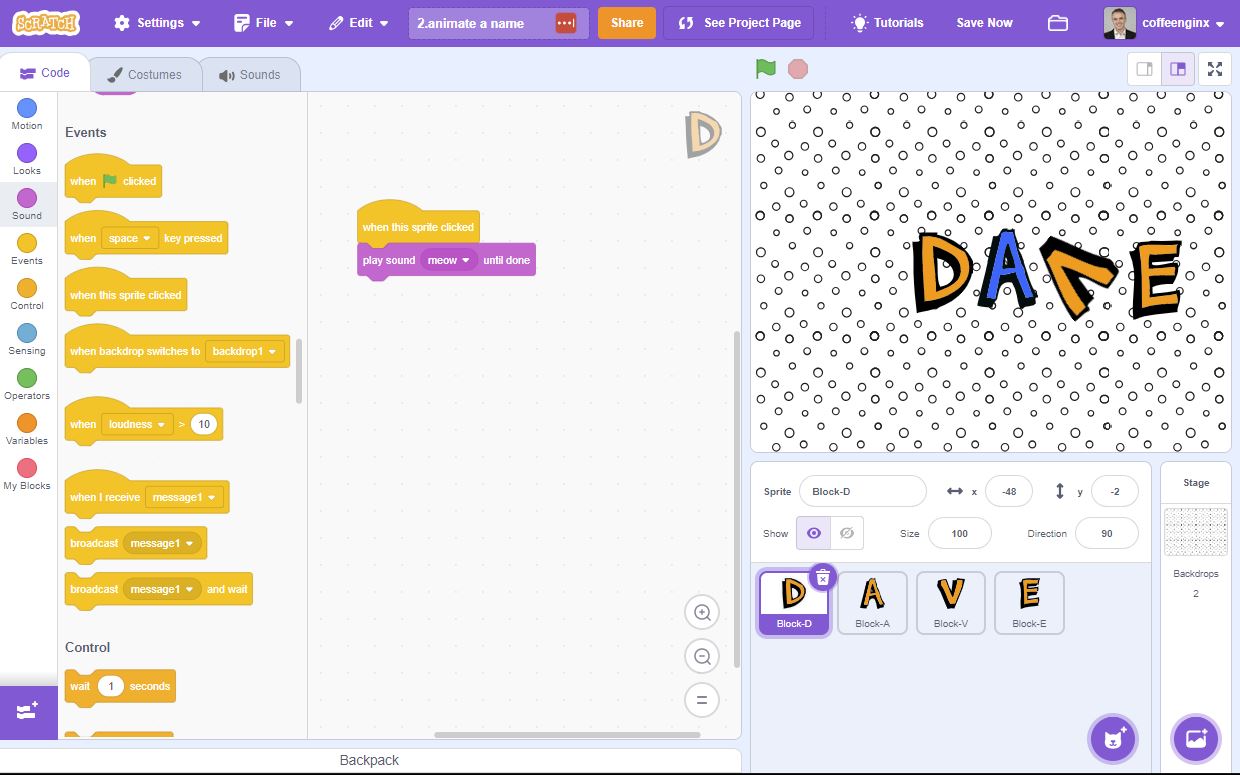 When a sprite is clicked, play a sound

When sprit is clicked, change colour (the A)

Turning a sprite (the V)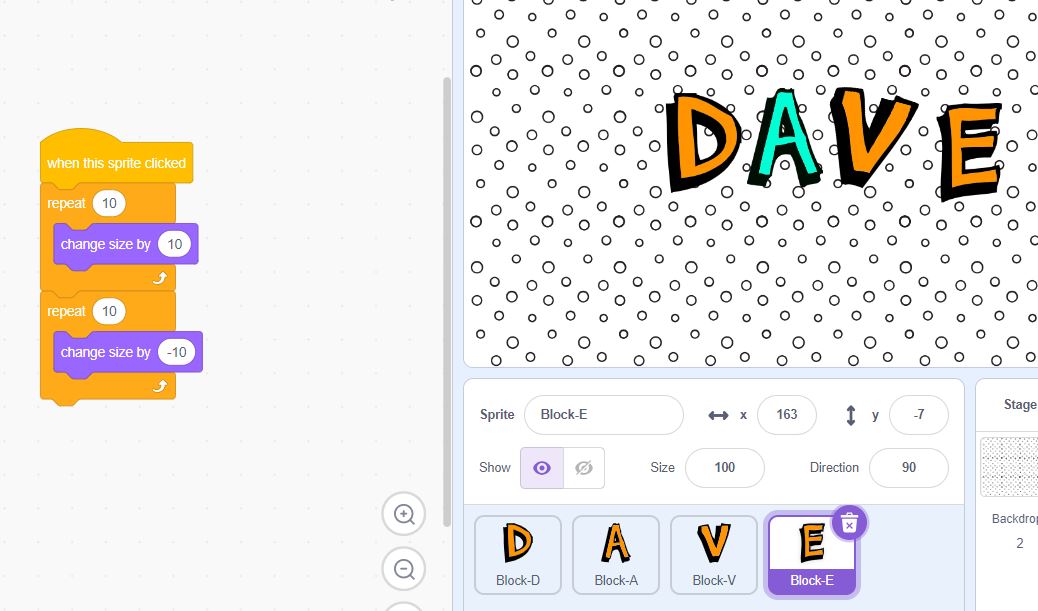 Making sprite bigger and smaller when clicked
A. Summary - Cat on Boardwalk
when green flag clicked (ie program start)
move a sprite

make it say a message

when a sprite is clicked
play a sound
change colour
turn the sprite
change sprite size (ie bigger and smaller)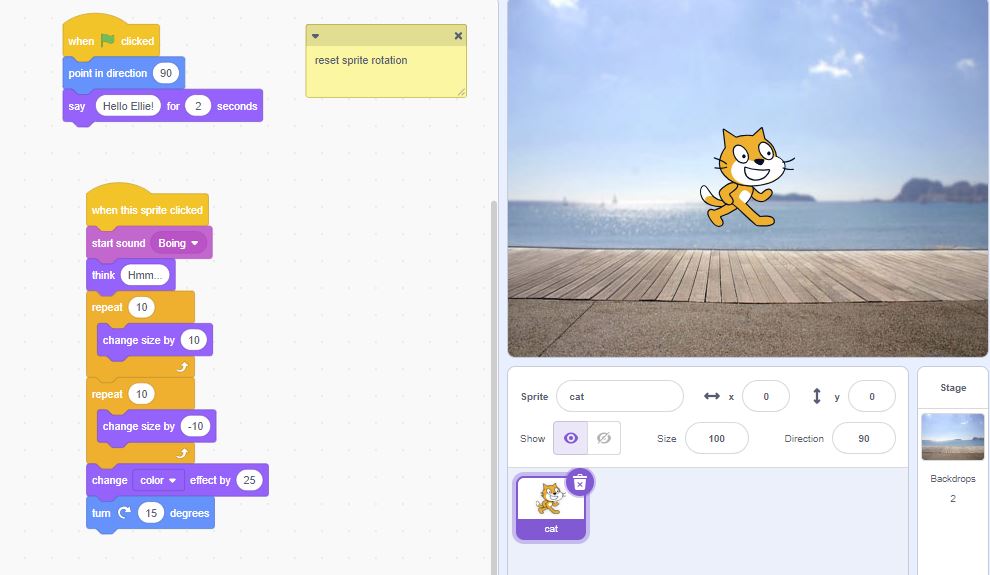 Own demo of first things learned including figuring out how to reset the sprite direction of program restart.
3. Imagine a World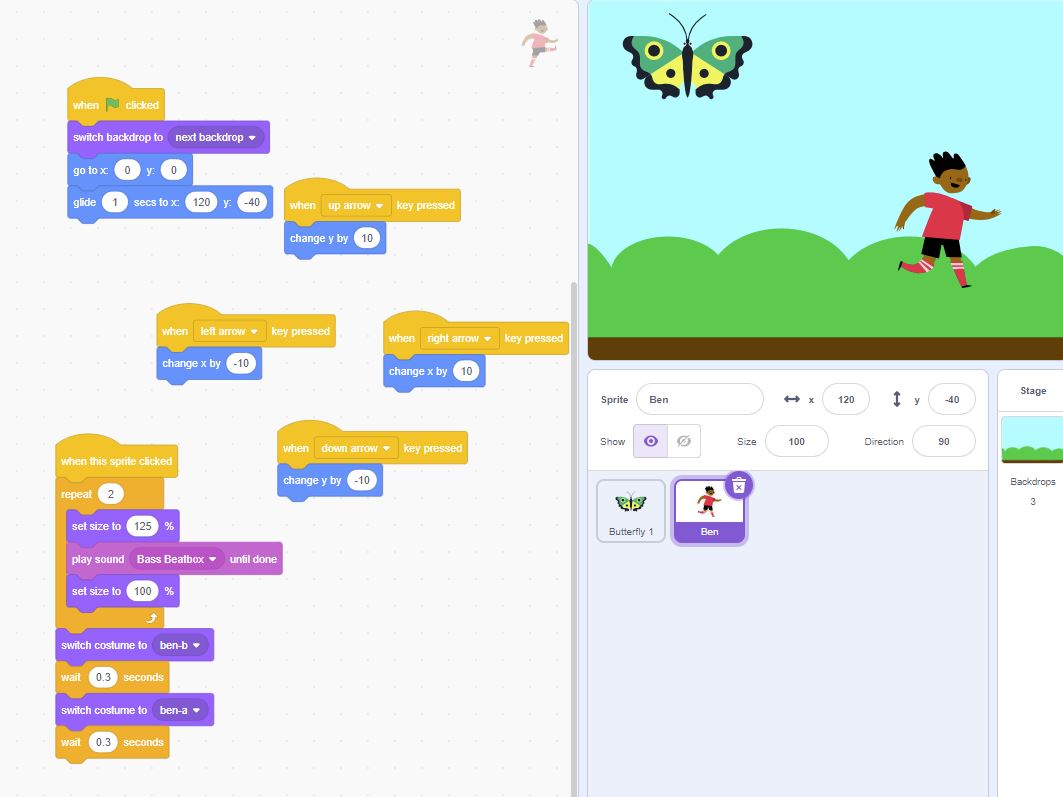 New things learned here:
switch backdrop
go to x y coords (on green flag ie reset)

glide to position

switch costume
set size to 125% (rather than making size bigger by 10 on repeat)

arrow keys move sprite

glide to random position
B. Dog on Moon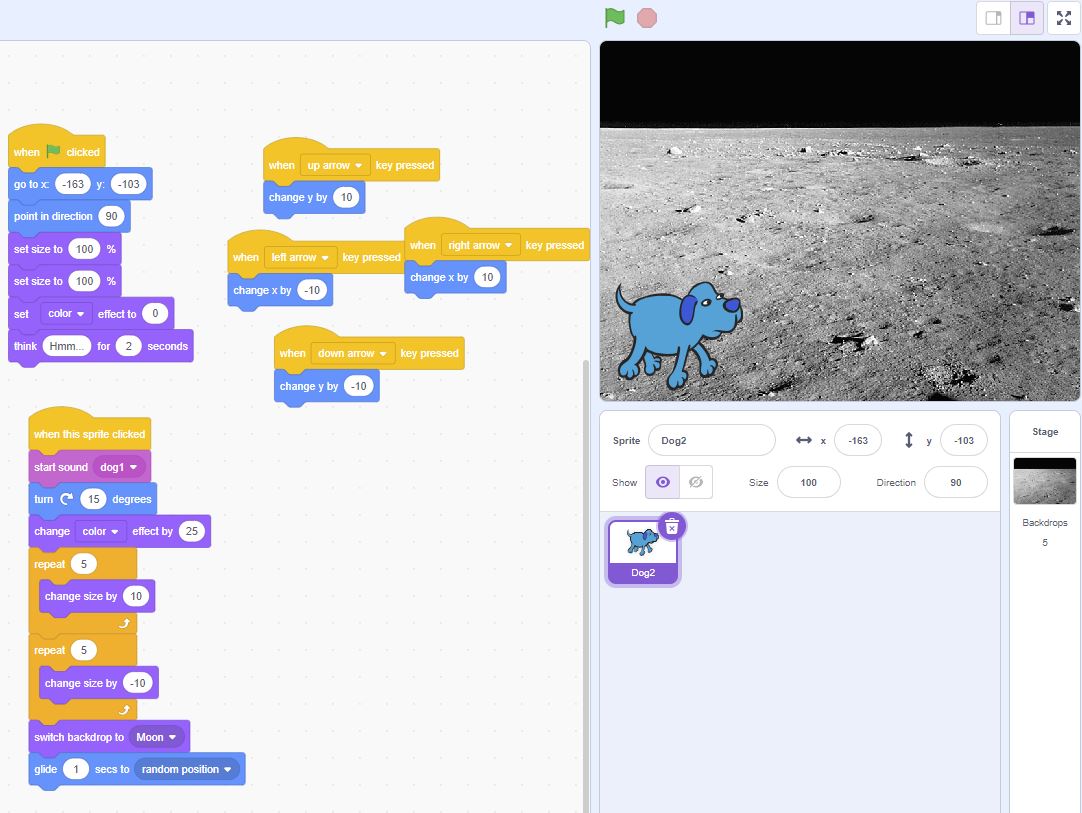 testing out everything learned so far
4. Make Music
Interesting as can make chords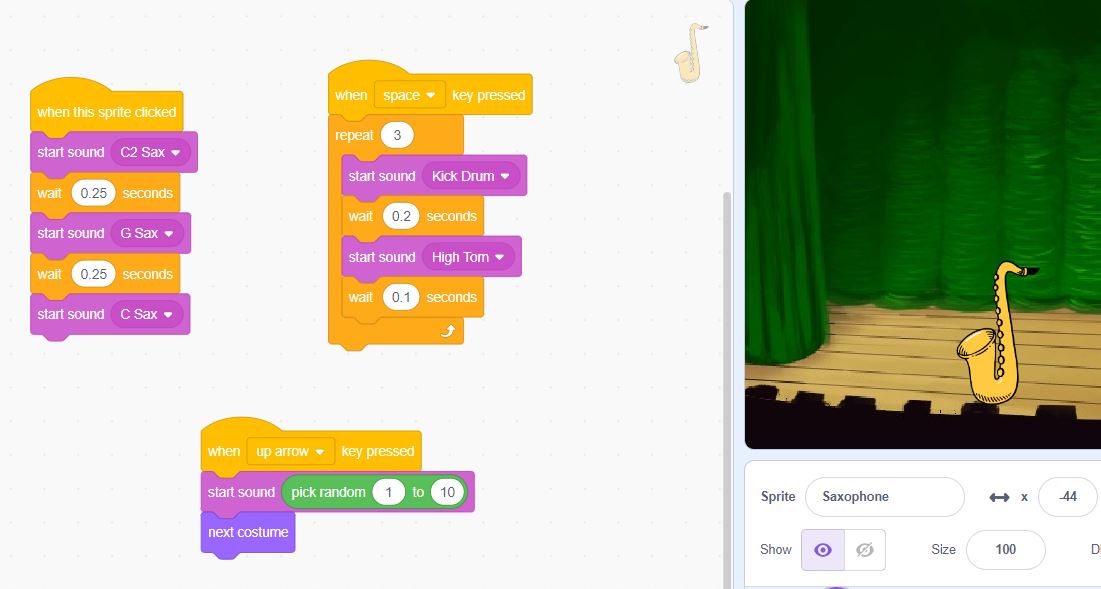 operator - pick random 1 to 10!
next costume to give note graphic from sax
5. Story

witchhouse background
wizard sprite
elf sprite
flip costume (so characters face each other)
switch backdrop to
when backdrop switches to.. hide wizard
when green flag clicked… show wizard
YouTube
https://www.youtube.com/watch?v=D16hTnDGweo griff patch. platformer.. looks great. There is a project to remix
https://www.youtube.com/watch?v=4N033rFSELE space invaders - looks good!
https://www.youtube.com/watch?v=sqsNb0s7Oq4 asteroids… lemons.. looks super good
https://www.youtube.com/watch?v=x14G4DCk4nY flappy chicken… scroller, gravity, collision
Extensions
TODO
Make classic games in scratch
pong
frogger
dinosaur game
space invaders
1942
pac man
Windows skill
all can open laptop and login (they know which class)
can open Chrome
Google search for: scratch mit (teaching alt d trick so don't have to use keyboard)
login with xyzcc1 and password
do a tutorial
Games for younger kids
who want to come along and watch
https://dinosaur-game.io/ dino game, geometry dash