How to setup technology for an 8 year old
teach kids technology by letting them play and explore (and getting out their way)
make it fun to play with tech!
do it in the living room/kitchen so I can keep an eye on things
they have chat to each other if need help (social)
Online Safety
Our school organised an Online Child Safety talk by Paul Platts where the biggest takeaways I had were:
'Is not a technology issue' ie we have to sit down with kids and listen to them, and make sure they are happy and safe (and are safely exploring)

Review what the kids have been doing to help keep them safe (look at their browser history / dashboard from amazon parents / google / apple)

Be a role model ie don't look at our devices all the time (no phones at dinner table / checking work emails all the time)
What Tech we have
In order of how much used…
Old Laptop per kid. Used to watch youtube and play browser games

PS3 games console hooked up to the TV in living room. 99% of the time used to play minecraft.

1 fire stick on our TV with Netflix kids profile set to PG rated.

Kindle Fire per kid - useful to watch movies on long car journey with headphones - these ones

1 Old Apple iPod which is used to listen to audio books (Audible is good for buying them).

4 amazon Alexa's around the house with explicit filtering turned on for music. 1 linked spotify account (Premium Individual). Used for listening to music in kitchen. audio books in bedroom.
Our 'Rules'
30 minutes of screen time per day on school days. They decide what to do, and when to use the screen time.
YouTube
My son (6) and daughter (8) love YouTube especially watching people play Minecraft!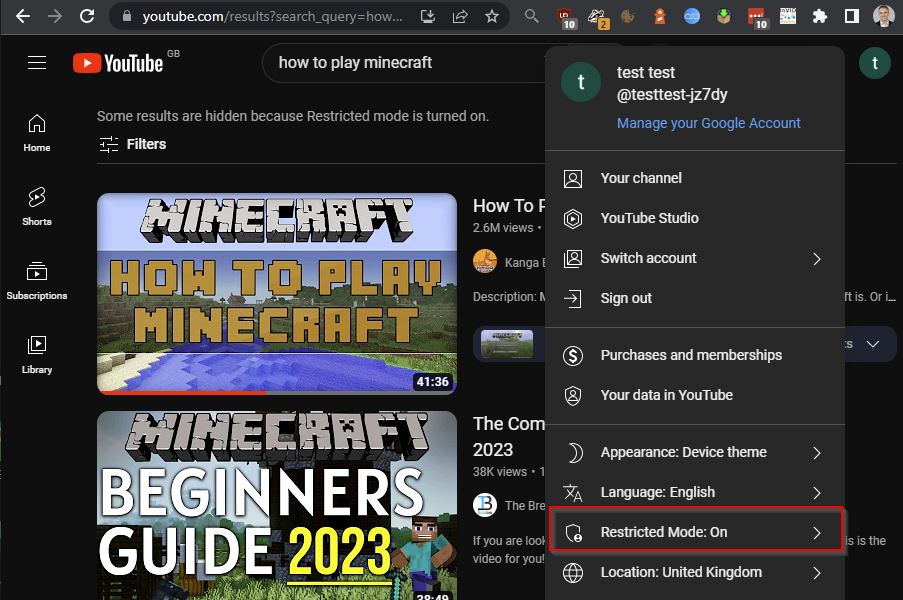 https://support.google.com/youtubekids/answer/10315420?hl=en-GB&ref_topic=12970520
Use your own unrestricted YouTube. top tip is to turn restricted mode on (see above)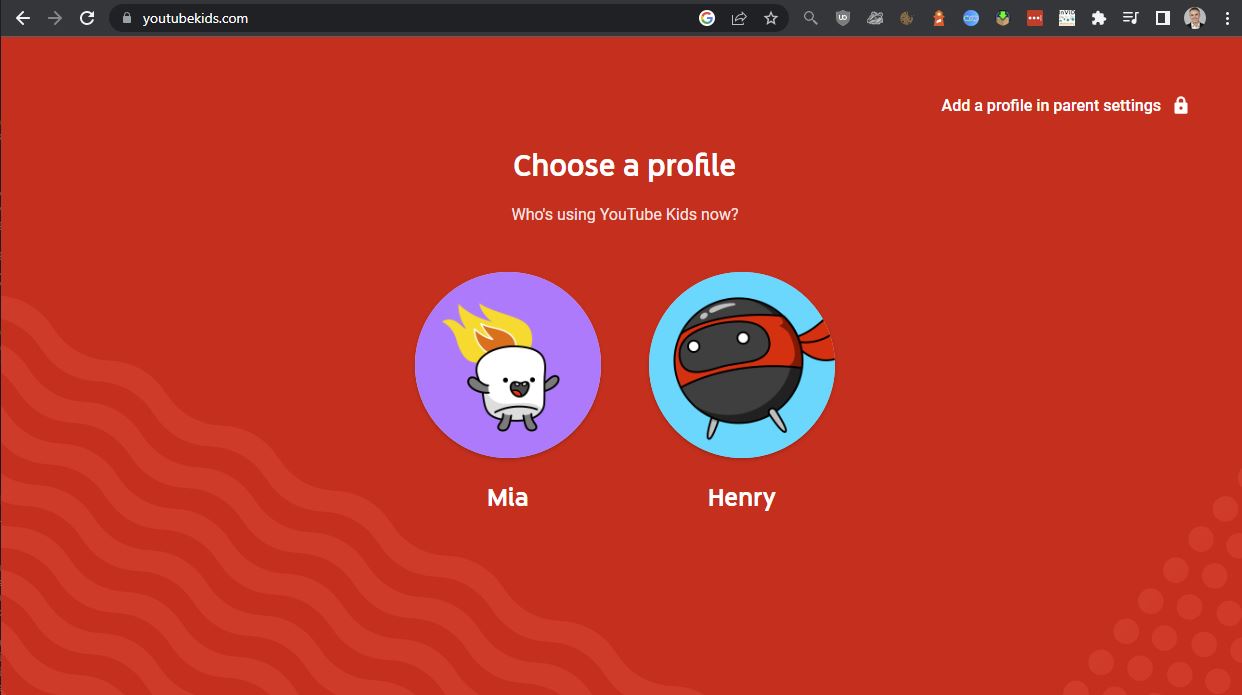 YouTube kids… created individual profiles (ie don't need google accounts for the kids). This is for younger children before under 13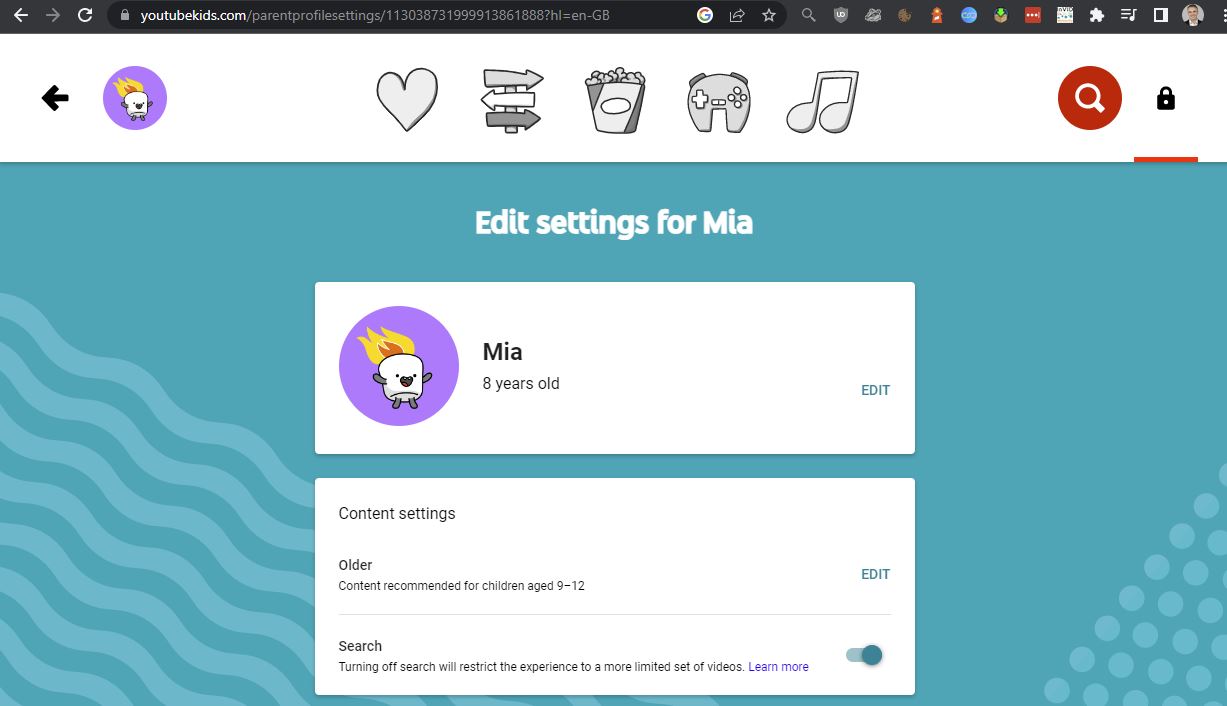 Notice the kids don't need their own google account, and I can manage the content they see.
If you want to use full blown youtube, setting the restricted mode to on helps block unwanted mature content.
We're trying the walled garden of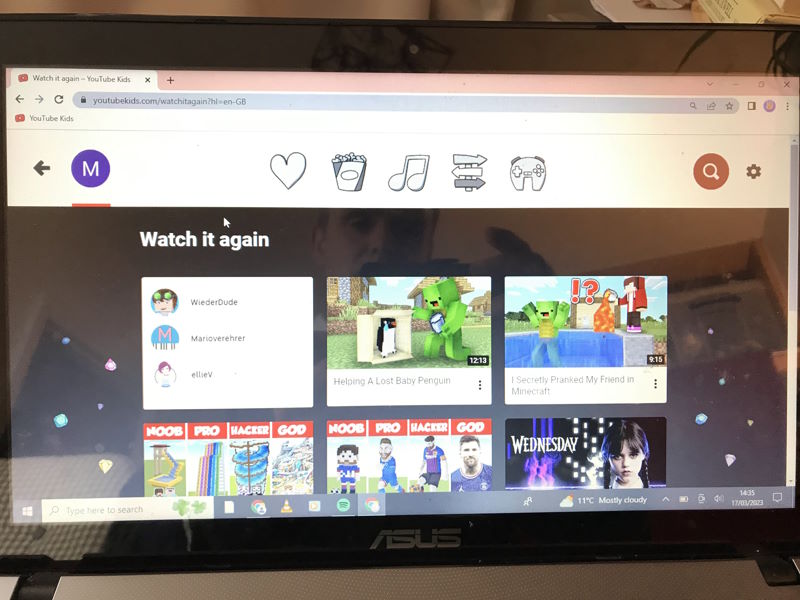 This is a curated bunch of videos for kids. Minecraft on here too.
Notice that the browser is signed in as Mia (pizza icon), and thus youtube too. I had to create an email account for her, and as an under 13 year old, I had to link it to my gmail account.
Channels
Mark Rober science experiments. 6+/5+
Games in a browser ie websites
Arcade
https://www.lessmilk.com/almost-pong/ - pong!
https://poki.com/ poki - loads of simple games
Other
https://www.nytimes.com/games/wordle/index.html Wordle - I love playing this with the kids
https://ttrockstars.com/ Times Table Rock Stars
https://www.typingclub.com/ free touch typing
Will kids like this?
https://www.decisionproblem.com/paperclips/index2.html this is very addictive!
Games Consoles
We have an old PS3 which can have many players and is good as it is in the living room.. promotes sharing, talking to each other, and I can keep an eye on what is going on.
Only 1 game matters. Minecraft!
Creative Mode
Survival Mode
Amazon Alexa / Spotify
There is a global Explicit filtering on profanity on Alexa (which filters through to Spotify).
To enable Amazon Kids on a device eg Alexa Dot, go to Settings on that device through the app on your mobile phone. Open the Alexa app . Open More and select Settings. Select Music & Podcasts, and then Profanity Filter.
https://www.amazon.co.uk/parents - Parent Dashboard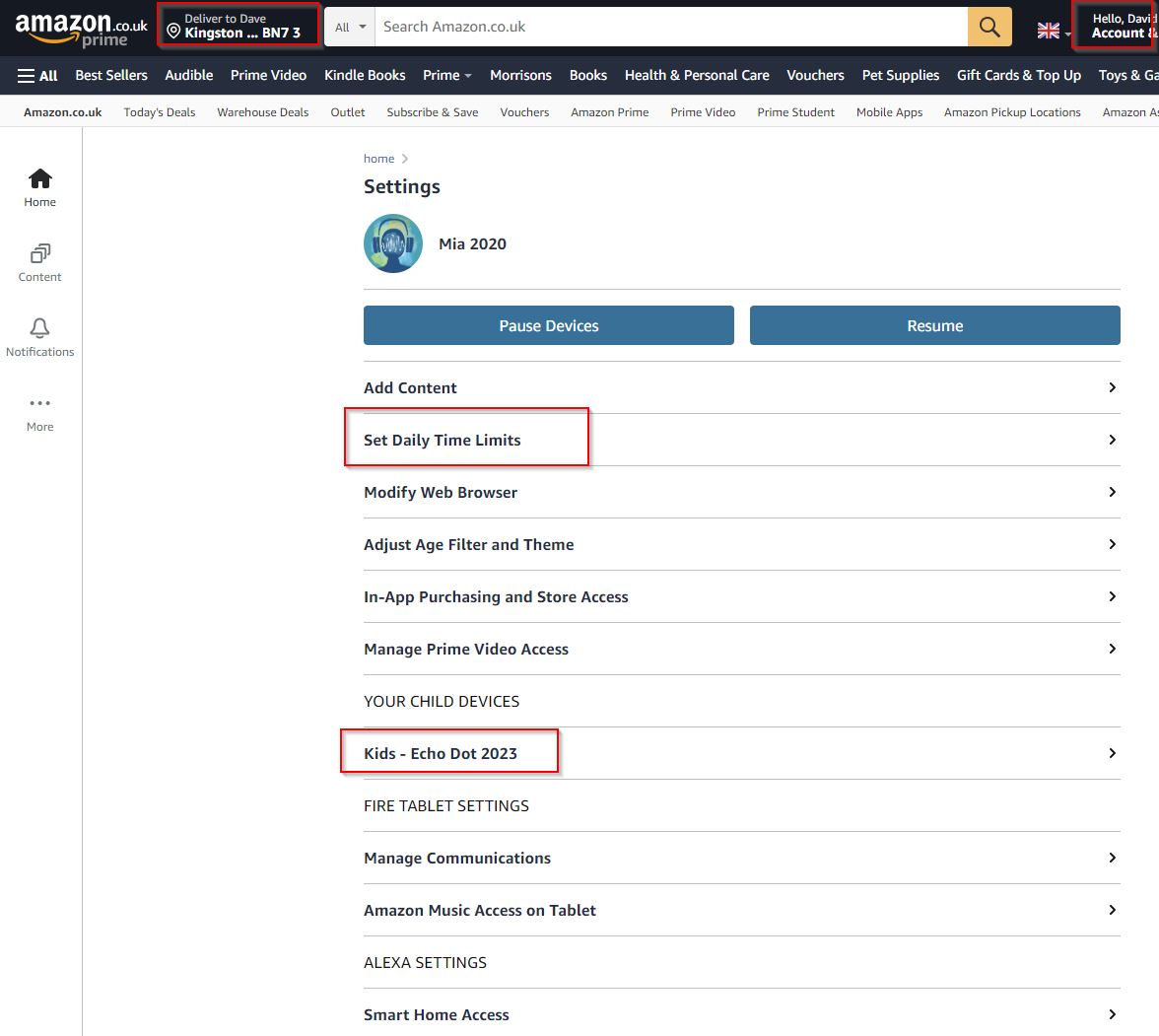 Kids Echo Dot - explicit filter (stops explicit music on Amazon Music and Spotify)
Set Daily Time limits - sets bedtime hours so kids don't get up early and play with Alexa
We have audible books (specifically Harry Potter) which they love listening to.
Useful Websites
https://www.commonsensemedia.org/ - Books, Film, TV and Games. Gives a parents rating / kids rating. eg The Goonies adults say 10+/kids say 10+. Harry Potter 1 is 7+, Harry Potter 2 is 9+/8+
Educational
asdf
Setting up Windows for Kids
An easy pin is good to login
Make sure they don't have admin (ie can install stuff) rights